Bienvenido a nuestro análisis más amplio de todas las películas originales de Netflix que llegarán a Netflix en todo el mundo en 2021 y más allá.
Netflix ha lanzado más de 100 películas cada año durante los últimos años y parece estar aumentando tanto en cantidad como en calidad con un enorme talento detrás y delante de las cámaras. No solo eso, la estrategia de Netflix involucra talentos de todo el mundo, lo que la hace realmente genial.
El 12 de enero, Netflix levantó la tapa de su alineación de 2021 y ajustamos este artículo para tener todas las películas confirmadas para 2021 a continuación y luego pasar a otras películas en desarrollo en la sección Más allá.
Ahora es importante aclarar que no todas las películas están en desarrollo. De hecho, ni siquiera creemos que hayamos cubierto la mitad de las películas que se están realizando actualmente, pero tuvimos que lanzarlas después.
Entonces, sin más preámbulos, aquí está nuestra vista previa masiva de películas confirmadas para 2021 y algunos de los títulos más importantes que vendrán más allá.
Películas originales de Netflix estrenadas en 2021 hasta ahora
enero
Los minimalistas: menos es ahora (inglés)
¿Qué le pasó al Sr. Cha? (Coreano)
Tony Parker: The Final Shot (francés)
Pedazos de una mujer
Soul (mandarín)
Stuck (turco)
Crack: Cocaine, Corruption & Conspiracy (inglés)
The Heartbreak Club (indonesio)
Double Daddy (portugués)
Fuera del cable (inglés)
¿Qué haría Sophia Loren? (Inglés)
Wish Dragon (inglés)
Tribhanga – Tedhi Medhi Crazy (hindi)
Affliction (indonesio)
El tigre blanco (inglés)
June y Kopi (indonesio)
Finding «Ohana (inglés)
The Dig (inglés)
Under zero (español)
febrero
Todos mis amigos están muertos (polaco)
El último cielo (italiano)
Malcolm & Marie (inglés)
Space Sweepers (coreano)
Strip Down, Rise Up (Inglés)
Las desventuras de Hedi y Cokeman (francés)
Layla Majnun (indonesio)
Red dot (sueco)
Amor al cuadrado (polaco)
Nuevos dioses: Nezha Reborn (mandarín)
A todos los chicos: siempre y para siempre (inglés)
Maestro Yin Yang (mandarín)
Pelé (inglés)
Geez & Ann (indonesio)
Crazy About Her (español)
La chica del tren (hindi)
marzo
Biggie: tengo una historia que contar (inglés)
Moxie (inglés)
Sentinelle (francés)
Yes Day (inglés)
Vidas de papel
Operation Varsity Blues: The College Admissions Scandal (inglés)
Consigue la cabra (turco)
Agencia Secreta de Control de Magia (Ruso)
Seaspiracy (inglés)
Atrapado por una ola (italiano)
A Week Away (inglés)
Bad Trip (inglés)
Pagglait (hindi)
abril
Tersanjung the Movie (indonesio)
Concrete Cowboy (Inglés)
Homúnculo (japonés)
Solo di que si (holandés)
Madame Claude (francés)
Dolly Parton: un homenaje a MusiCares
¿Alguna vez has visto luciérnagas? (Turco)
Noche en el paraíso (coreano)
Super yo (mandarina)
Thunder Force (inglés)
Prime Time (polaco)
¿Por qué me mataste? (Inglés)
Ride or Die (japonés)
Ajeeb Daastaans (hindi)
Arlo the Alligator Boy (inglés)
Chadwick Boseman: retrato de un artista (inglés)
Investigación de Sheela (inglés)
Polizón (inglés)
Get the Grift (portugués)
Los Mitchell contra las Máquinas
Cosas escuchadas y vistas (inglés)
El discípulo (marathi)
Mayo
Milestone (hindi)
Monster (inglés)
Oxígeno (francés)
Ferry (holandés)
Soy todas las chicas (ingles)
La mujer de la ventana (inglés)
Sardar Ka Grandson (hindi)
Ejército de los muertos
Baggio: la cola de caballo divina (italiano)
Laboratorio fantasma (tailandés)
Blue Miracle (inglés)
---
Películas originales de Netflix confirmadas para 2021 (con fechas de lanzamiento)
Carnaval
Amable: Comedia Director: Leandro neri
Descarte: Lipy Adler, Nikolas Antunes, Giovana Cordeiro, Gessica Kayane, Bruna Inocencio
Fecha de lanzamiento de Netflix: 3 de junio de 2021
Solo hemos aprendido algunos detalles sobre la próxima comedia brasileña, pero por lo que sabemos de la historia, se centra en el personaje de Nina, una mujer de 23 años que es testigo de la traición de su pequeño. video.
---
Danza de las reinas
Amable: Comedia, Drama | Director: Helena bergstrom
Descarte: Mattias Nordkvist, Rakel Wärmländer, Christopher Wollter, Marie Göranzon y Molly Nutley
Fecha de lanzamiento de Netflix: 3 de junio de 2021
Dylan Pettersson, una chica de 23 años de una pequeña isla del archipiélago de Bohuslän con grandes aspiraciones a la danza. Cuando se habla de limpiar en el club de drag que lucha, Queens, el bailarín y coreógrafo estrella del club (Fredrik Quiñones) descubre accidentalmente el talento de Dylan. Quiere desesperadamente estar en el programa, pero es una niña, y es un espectáculo de drag. Sin embargo, donde hay voluntad, hay una manera
---
Agridulce
Amable: Drama, Romance | Director: Lee kye byuk
Descarte: Jang Ki Yong, Chae Soo Bin, Krystal, Park Chul Min, Yeo Min Joo
Fecha de lanzamiento de Netflix: 4 de junio de 2021
Netflix continúa la expansión de cientos de millones de dólares en el mercado asiático con el último drama surcoreano junto con drama romántico Agridulce. La historia de Sweet and Sour se centra en Jang Hyuk y cómo lo afectan dos relaciones diferentes con las mujeres de su vida. Jang Hyuk lucha por mantener su relación con Da-Eun, una enfermera trabajadora que está cada vez más frustrada con su vida profesional y su relación. Mientras tanto, en el trabajo, Jang Hyuk se enfrenta a Bo-Yeong, un individuo igualmente ambicioso que lucha por un puesto permanente en su empresa.
---
Xtremo
Amable: Acción, aventura, crimen | Director: Daniel Benmayor
VSast: Óscar Jaenada, Sergio Peris-Mencheta, Óscar Casas, Luis Zahera, Andrea Duro
Fecha de lanzamiento de Netflix: 4 de junio de 2021
Un afligido sicario retirado parte en busca de venganza, dos años después del asesinato de su padre y su hijo. Elaborando cuidadosamente su plan de venganza, el hombre del que busca venganza es su propio hermano.
---
Despierto
Amable: Ciencia ficción | Director: Mark Raso
Descarte: Jennifer Jason Leigh, Gina Rodríguez, Frances Fisher, Barry Pepper, Finn Jones
Fecha de lanzamiento de Netflix: 9 de junio de 2021
Un evento global devastador resulta en la destrucción de todos los dispositivos electrónicos y los humanos han perdido la capacidad de dormir, devorando rápidamente el mundo en el caos. Jill, une ex-soldat, a peut-être le remède au problème du monde grâce à sa fille Matilda, mais la livrer aux bonnes personnes et sauver le monde est équilibrée sur un fil alors que Jill commence lentement à perdre la tête à cause du falta de sueño. .
---
Jungla trágica
Amable: Drama, Misterio | Director: Yulene Olaizola
Descarte: Indira Rubie Andrewin, Gilberto Barraza, Mariano Tun Xool, Eligio Meléndez, Gabino Rodríguez
Fecha de lanzamiento de Netflix: 9 de junio de 2021
En un intento por escapar de un matrimonio concertado, una mujer huye a las profundidades de la jungla maya donde el poder de la naturaleza fusiona los mundos humano y sobrenatural.
---
Patinadora
Amable: Drama, familia, deporte | Director: Manjari Makijany
Descarte: Amy Maghera, Waheeda Rehman, Rachel Saanchita Gupta,
Fecha de lanzamiento de Netflix: 11 de junio de 2021
Prerna, una niña que crece en la India rural, descubre una profunda pasión por el skate. Tiene que luchar por su oportunidad de competir en los campeonatos nacionales.
---
Jagame Thandhiram
Amable: Acción, comedia, crimen | Director: Karthik Subbaraj
Descarte: Dhanush, Aishwarya Lekshmi, James Cosmo, Joju George, Kalaiyarasan
Fecha de lanzamiento de Netflix: 18 de junio de 2021
Un gángster nómada se encuentra dividido entre las fuerzas del bien y el mal mientras lucha por su propia casa.
---
Paternidad
Amable: Drama | Director: Paul Weitz
Descarte: Paul Alexander Désiré, Rodney Alexandre, Christine Lan, Letitia Brookes, Ryan S. Hill
Fecha de lanzamiento de Netflix: 18 de junio de 2021

Los fanáticos de Kevin Hart verán un nuevo lado del comediante cuando asuma los primeros papeles dramáticos de su carrera. El largometraje estaba originalmente programado para su estreno en cines con Columbia Pictures antes de que Netflix adquiriera los derechos de la película para su distribución mundial, excepto en China.
Kevin Hart interpretará a Matthew Logelin, un padre soltero que cría a su hija después de la trágica muerte de su esposa, quien murió un día después de dar a luz a su hija.
---
Bueno en papel
Amable: Comedia, Romance | Director: Kimmy Gatewood
Descarte: Iliza Shlesinger, Rebecca Rittenhouse, Ryan Hansen, Matt McGorry y Beth Dover
Fecha de lanzamiento de Netflix: 23 de junio de 2021
Después de años de poner su carrera por delante de su vida amorosa, la actriz de stand-up Andrea finalmente conoce al hombre perfecto, Dennis. Inteligente, exitoso, amable y rico, todo sobre Dennis es perfecto en el papel, y tal vez un poco demasiado perfecto …
---
América: la película
Amable: Animación, comedia | Director: Matt Thompson
Descarte: Channing Tatum, Simon Pegg, Judy Greer, Bobby Moynihan, Amber Nash
Fecha de lanzamiento de Netflix: 30 de junio de 2021
Este enorme proyecto animado se anunció originalmente en 2017 y ve a un George Washington ficticio luchando contra revolucionarios para luchar contra el Rey James.
En mayo de 2020, informamos por primera vez sobre la lista ampliada del elenco de la película, incluidos Simon Pegg, Channing Tatum y Judy Greer, todos los personajes que expresan su voz.
---
Fear Street Parte 1: 1994
Amable: Horry, Misterio | Director: Leigh janiak
Descarte: Gillian Jacobs, Fred Hechinger, Ashley Zukerman, Sadie Sink y Olivia Welch
Fecha de lanzamiento de Netflix: 2 de julio de 2021
El lanzamiento de la trilogía de Fear Street será uno de los mayores lanzamientos en Netflix este verano y posiblemente en 2021. Por primera vez, Netflix lanzará una trilogía de películas una tras otra durante el mes de julio.
La ciudad de Shadyside, Ohio, ha sido víctima de terribles sucesos que se han prolongado durante siglos desde sus inicios como colonia colonial. En 1994, un grupo de adolescentes descubrió que todos los eventos se pueden vincular entre sí y que son los próximos objetivos.
---
Fear Street Parte 2: 1978
Amable: Horror, Misterio | Director: Leigh janiak
Descarte: Gillian Jacobs, Fred Hechinger, Ashley Zukerman, Sadie Sink y Olivia Welch
Fecha de lanzamiento de Netflix: 9 de julio de 2021
La segunda entrega del Calle del miedo la trilogía se remonta al verano de 1978.
En el verano de 1978, en Camp Nightwing, los campistas, consejeros y personal de Sunnyvale y Shadyside deben unirse mientras los horrores de la historia compartida de su ciudad cobran vida y causan estragos en el campamento. En el verano de 1978, en Camp Nightwing, los campistas, consejeros y personal de Sunnyvale y Shadyside deben unirse mientras los horrores de la historia compartida de su ciudad cobran vida y causan estragos en el campamento.
---
Una clásica historia de terror
Amable: Drama, terror, suspenso | Director: Roberto De Feo, Paolo Strippoli
Descarte: Matilda Anna Ingrid Lutz, Francesco Russo, Peppino Mazzotta, Will Merrick, Yuliia Sobol
Fecha de lanzamiento de Netflix: 14 de julio de 2021
Música infantil, una casa abandonada, cinco desconocidos: suena a la clásica película de terror y en cambio …
---
Calle del miedo, parte 3: 1666
Amable: Horror, Misterio | Director: Leigh janiak
Descarte: Gillian Jacobs, Fred Hechinger, Ashley Zukerman, Olivia Welch, Charlene Amoia
Fecha de lanzamiento de Netflix: 16 de julio de 2021
La tercera y última entrega de la trilogía de Fear Street se remonta aún más atrás en el tiempo hasta los orígenes del terror que ha sacudido a Shadyside desde 1666.
En 1666, una pequeña colonia colonial se vio envuelta en una despiadada caza de brujas que tuvo devastadoras consecuencias para la ciudad en los años venideros. Mientras tanto, en 1994, un grupo de adolescentes intenta destruir la maldición de la ciudad para siempre antes de que sea demasiado tarde.
---
Reinas Ali y Ratu Ratu
Amable: Comedia, Drama | Director: Lucky Kuswandi
Descarte: Iqaal Ramadhan, Nirina Zubir, Asri Welas, Tika Panggabean, Happy Salma
Fecha de lanzamiento de Netflix: 17 de julio de 2021
Después de la muerte de su padre, un adolescente viaja a Nueva York para encontrar a su madre separada.
---
Trollhunters: Rise of the Titans
Género: Anime, Niños | Director: Johane Matte, Francisco Ruiz-Velasco, Andrew L. Schmidt
Descarte: Steven Yuen, Nick Offerman, Nick Frost, Emile Hirsch, Kelsey Grammer
Fecha de lanzamiento de Netflix: 21 de julio de 2021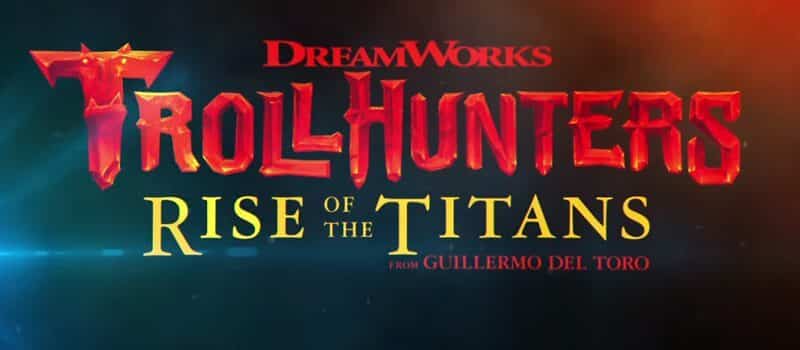 Cuentos de Arcadia fue el vasto universo que llegó a Netflix como parte del acuerdo de Dreamworks TV con el productor ejecutivo Guillermo del Toro a bordo. Como una sorpresa despues Asistentes, se anunció que la trilogía recibirá una película adicional llamada El ascenso de los titanes.
Reunirá a gran parte del gran elenco visto en entradas anteriores para una batalla final contra la Orden Arcana. Las voces incluyen Nick Frost, Nick Offerman, Diego Luna, Steven Yeun, Kelsey Grammer y Charlie Saxton.
---
Recurso al amor
Amable: Comedia, Romance | Director: Steven K. Tsuchida
Descarte: Christina Milian, Alexander Hodge, Los muros de Sinqua, Jay Pharoah, Karen Obilom
Fecha de lanzamiento de Netflix: 29 de julio de 2021
Esta es una segunda salida de comedia romántica para Christina Milan, quien anteriormente protagonizó la película original de Netflix. Falling Inn Love. En lugar de dirigirse a Nueva Zelanda, Milan se dirige a una exótica ciudad turística como Erica, una mujer que está en las secuelas de un colapso en su carrera musical y que ha sido contratada para amenizar su boda.
---
El último mercenario
Amable: Acción, Comedia | Director: David Charhon
Interpretación: Jean-Claude Van Damme, Eric Judor, Miou-Miou, Patrick Timsit, Valerie Kaprisky
Fecha de lanzamiento de Netflix: 30 de julio de 2021
El querido héroe de acción de los 80 y los 90 Jean-Claude Van Damme protagonizará su primer original de Netflix en julio.
Un ex agente secreto se ve obligado a regresar a Francia cuando su hijo separado es acusado falsamente por el gobierno de tráfico de armas y drogas.
---
La cabina de los besos 3
Amable: Romance, adolescentes | Director: Vince Marcello
Descarte: Joey King, Jacob Elordi, Joel Courtney, Taylor Zakhar Perez, Meganne Young
Fecha de lanzamiento de Netflix: 8 de agosto de 2021
En los últimos años, Netflix ha visto un gran aumento en la popularidad de sus dramas para adolescentes, y la mayor parte del crédito ha sido para la trilogía To All the Boys y The Kissing Booth. To All the Boys montó su trilogía en febrero, y lo que será un lanzamiento de verano es la última de las películas de The Kissing Booth.
Esto es lo que puede esperar de la tercera entrada:
Es el verano antes de que Elle (Joey King) se dirija a la universidad y tiene un secreto: ingresó tanto en Harvard, donde va su novio soñador Noah (Jacob Elordi), como en Berkeley, donde va su mejor amigo Lee (Joel Courtney). ¿Qué camino elegirá Ella?
---
Buena chica
Amable: acción | Director: Brian Andrew Mendoza
Descarte: Jason Momoa, Isabela Merced, Manuel García-Rulfo, Adria Arjona, Raza Jeffrey, Justin Bartha
Fecha de lanzamiento de Netflix: 20 de agosto de 2021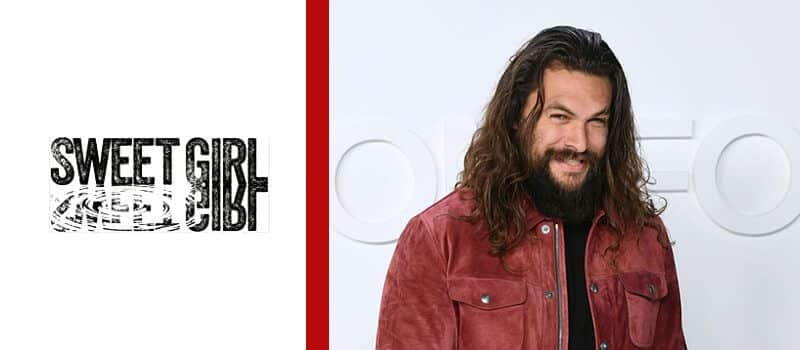 Marisa Tomei y Jason Mamoa protagonizan este drama de acción sobre un esposo que busca justicia por la muerte de su esposa mientras protege a su hija.
Philip Eisner, Gregg Hurwitz y Will Staples son los escritores del título y es probable que la película llegue a principios de 2021 dado que ha estado en posproducción desde marzo de 2020.
---
Beckett
Género: Thriller | Director: Ferdinando Cito Filomarino
Descarte: John David Washington, Alicia Vikander, Boyd Holbrook y Vicky Krieps
Lanzamiento de Netflix rumoreado: 27 de agosto de 2021
Las vacaciones de una pareja se convierten en su peor pesadilla cuando se ven envueltos en una oscura conspiración a manos de violentos perpetradores.
---
El es todo eso
Amable: Comedia, Romance | Director: Mark Waters
Descarte: Rachael Leigh Cook, Tanner Buchanan, Madison Pettis, Addison Rae y Kourtney Kardashian
Fecha de lanzamiento de Netflix: 28 de agosto de 2021
Un remake de género bender de la amada comedia romántica de los 90 Ella es todo eso verá a Tanner Buchanan de The Karate Kid recibir el mejor cambio de imagen de la escuela secundaria de su compañera Addison Rae.
---
Diane
Amable: Musical | Director: Christopher ashley
Interpretación: Jeanna de Waal, Erin Davie, Roe Hartrampf, Judy Kaye, Bruce Dow
Fecha de lanzamiento de Netflix: 1 de octubre de 2021
No es exactamente el fenómeno global de Hamilton, pero con la Familia Real en el ojo público del Reino Unido en 2021, un musical inspirado en la vida de Diana, la Princesa de Gales seguramente tendrá algún tipo de controversia.
---
Películas originales de Netflix confirmadas para 2021
Hay alguien en tu casa
Amable: Horror | Director: Patrick Brice
Descarte: Parque de Sídney, Théodore Pellerin, Asjha Cooper, Dale Whibley, Jesse LaTourette
Lanzamiento de Netflix rumoreado: mediados de 2021
Llegar a Netflix como parte del acuerdo de lanzamiento de 21 Laps / Shawn Levy es Hay alguien dentro de tu casa.
Basada en la novela de Stephanie Perkins y adaptada por Henry Gayden, la película sigue a una clase que acaba de graduarse y comienza a ser secuestrada una a una por un asaltante enmascarado que tiene la intención de revelar sus sucios secretos.
---
Un chico llamado navidad
Género: Navidad, Familia | Director: Gil Kenan
Descarte: Henry Lawfull, Toby Jones, Sally Hawkins, Kristen Wiig y Michiel Huisman
Lanzamiento de Netflix rumoreado: Final de 2021
Basado en una novela del famoso autor británico Matt Haig, Un chico llamado navidad Parece un verdadero placer familiar para la temporada navideña de 2021.
Un poco como el de Netflix. Klaus, tenemos otra historia de origen sobre las raíces de Santa Claus. La película sigue a un niño llamado Nikolas, que viaja al Polo Norte cubierto de nieve para aprender más sobre su pasado y destino navideños.
---
Un castillo para Navidad
Género: Navidad | Director: María Lambert
Descarte: Brooke Shields, Cary Elwes y Andi Osho
Lanzamiento de Netflix rumoreado: Final de 2021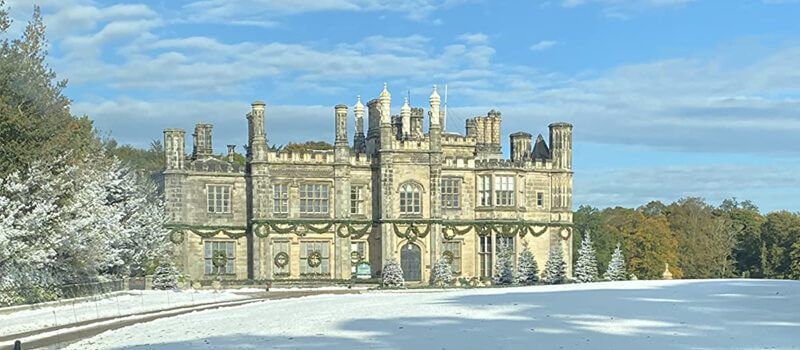 Una de las muchas películas navideñas en desarrollo incluye Un castillo para Navidad que viene del director de Pet Semetary desde 1989.
La película sigue a un escritor que viaja a Escocia en busca de un castillo pero se encuentra con el propietario actual.
El rodaje habría comenzado a finales de septiembre de 2020.
---
Volver al interior
Amable: Animación, aventura, comedia | Directores: Harry Cripps, Clare Knight
Descarte: Isla Fisher, Guy Pearce, Eric Bana, Rachel House, Diesel La Torraca
Lanzamiento de Netflix rumoreado: Final de 2021
Para leer la trama, piensas Volver al interior fue un spin-off o reinicio de Dreamworks » Madagascar. Actualmente programado para llegar a fines de 2021, Volver al interior podría ser una de las mejores películas animadas de Netflix del año.
Un grupo de los animales más mortíferos de Australia se está preparando para un atrevido escape de la casa de reptiles de su zoológico australiano. Cansados ​​de ser vistos como monstruos por los humanos, no se detendrán ante nada para regresar al interior.
---
Solo hasta el final
Amable: Comedia, Drama, Romance | Director: Michael alcalde
Descarte: Michael Urie, Luke MacFarlane, Philemon Chambers, Jennifer Coolidge, Kathy Najimy
Lanzamiento de Netflix rumoreado: Final de 2021
Hay muchas películas con temas de vacaciones para ver en Netflix, incluida la primera comedia romántica LGBT con temas de vacaciones que se transmite. Solo hasta el final.
Cansado de que su familia lo juzgue perpetuamente soltero, Peter convence a su mejor amigo Nick para que finja ser pareja y se una a él durante las vacaciones. Pero la vida amorosa de Peter de repente se complica aún más cuando su madre le ofrece una cita a ciegas con el apuesto entrenador James.
---
Princesa interruptor 3
Amable: Navidad, Romance | Director: Mike Rohl
Descarte: Vanessa Hudgens, Sam Palladio, Nick Sagar, Suanne Braun y Mark Fleischmann
Lanzamiento de Netflix rumoreado: Final de 2021
Una de las franquicias navideñas más queridas de Netflix regresa para su tercera entrega. Y lo adivinaste… esta vez son tres. Cuando se roba una reliquia de valor incalculable, la reina Margaret y la princesa Stacy llaman a la atrevida prima de Margaret para que la recupere. ¿Podría haber algo más de romance en las cartas?
---
Contra el hielo
Amable: Aventura, Drama, Historia | Director: Peter Flinth
Descarte: Nikolaj Coster-Waldau, Joe Cole, Charles Dance, Diarmaid Murtagh, Ed Speleers
Lanzamiento de Netflix rumoreado: 2021
Es una reunión de Game of Thrones para los actores Nikolaj Coster-Waldau y Charles Dance, quienes fueron vistos juntos por última vez en la pantalla en 2014. Más importante aún, el drama histórico se centra en la expedición de Alabama, dirigida por el Capitán Ejnar Mikkelsen con el objetivo de demostrar que Groenlandia es una isla.
---
Apolo 10 1/2: una aventura de la era espacial
Amable: Animación familiar | Director: Richard Linklater
Descarte: Zachary Levi, Jack Black, Glen Powell, Josh Wiggins, Lee Eddy
Lanzamiento de Netflix rumoreado: 2021
Este drama familiar sobre la mayoría de edad lo llevará de regreso a 1969, enfocándose en aterrizar en la luna desde dos ángulos, astronautas y un niño mirando desde lejos.
Zachary Levi y Jack Black encabezan el reparto con Glen Powell, Josh Wiggins y Samuel Davis.
---
Belleza
Amable:Drama, Romance | Réalisateur: Andrew Dosunmu
Jeter: Niecy Nash, Alyese Shannon, Giancarlo Esposito, Gracie Marie Bradley, Kayle Bary, Michael Ward, Sharon Stone
Sortie de Netflix rumeur: 2021
Une jeune femme noire surdouée, Beauty, a une carrière musicale lucrative devant elle. Comme elle est tirée de cette façon et que par les attentes de sa famille, de sa meilleure amie et de son label, Beauty a du mal à rester fidèle à elle-même.
---
Blond
Genre: Drame, Biopic | Réalisateur: Andrew Dominik
Jeter: Ana de Armas, Adrien Brody, Bobby Cannavale, Julianne Nicholson, Lily Fisher, Caspar Phillipson, Toby Huss, Sara Paxton
Publication de Netflix selon la rumeur: 2021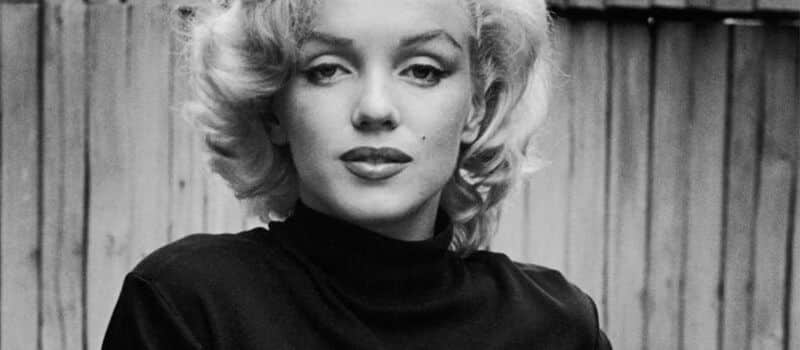 Basé sur le roman de 2000 du même nom, ce biopic est une réinvention de la vie tragique de Marilyn Monroe (jouée par Ana de Armas). Adrien Brody incarne le mari de Monroe, The Playwright (alias Arthur Miller) et Caspar Phillipson joue le rôle de JFK. Ce sera la cinquième fois qu'il jouera le défunt président: Phillipson occupait auparavant le rôle dans le biopic de 2016, Jackie, le court métrage Le discours que JFK n'a jamais donné, la série télévisée History Channel Projet Blue Book, plus un certain nombre de performances sur scène.
---
Meurtri
Genre: Drame, Sports | Réalisateur: Halle Berry
Jeter: Halle Berry, Adan Canto, Sheila Atim, Stephen McKinley Henderson, Shamier Anderson
Publication de Netflix selon la rumeur: 2021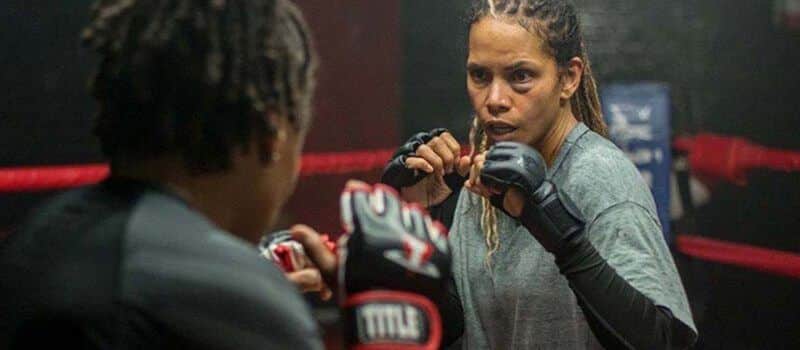 Halle Berry fait ses débuts en tant que réalisatrice dans ce drame sur un combattant MMA en disgrâce qui tente de changer sa vie en espérant vaincre l'une des étoiles montantes du sport. Berry joue également le rôle du protagoniste. Le film a fait ses débuts au Festival du film de Toronto et a été rapidement repris par Netflix. Le film aurait coûté à Netflix près de 20 millions de dollars.
---
Ne cherchez pas
Genre:Comédie | Réalisateur: Adam McKay
Jeter: Leonardo DiCaprio, Jennifer Lawrence, Rob Morgan, Jonah Hill, Tyler Perry, Timothee Chamalet, Ron Perlman, Cate Blanchett, Meryl Streep
Publication de Netflix selon la rumeur: 2021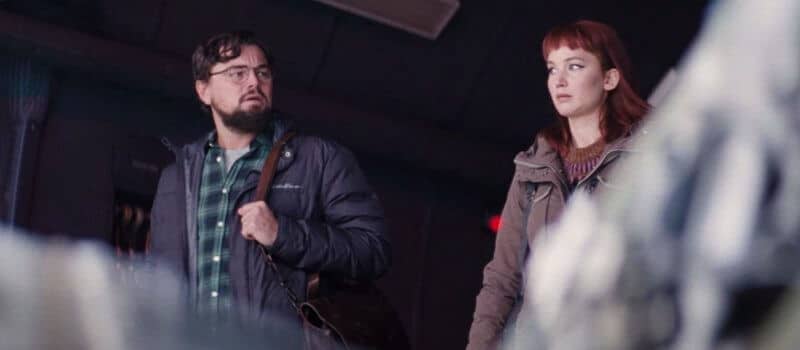 C'est l'un des plus grands films que Netflix ait jamais assemblés. Son casting à lui seul est absolument énorme avec Leonardo DiCaprio, Jennifer Lawrence, Timothée Chalamet, Cate Blanchett, Meryl Streep et Johah Hill tous attachés.
Le film suit deux astronomes qui se heurtent à un mur de briques en essayant d'avertir les médias du monde qu'une météorite géante fonce vers la Terre.
---
Échapper à Spiderhead
Genre:Action, Science-fiction – Mystère, Thriller | Réalisateur: Joseph Kosinski
Jeter: Chris Hemsworth, Miles Teller, Jurnee Smollett, Mark Paguio, Tess Haubrich
Publication de Netflix selon la rumeur: 2021
Dans un futur proche, deux jeunes condamnés sont aux prises avec leur passé dans un établissement dirigé par un brillant visionnaire, qui expérimente sur des détenus des drogues qui altèrent les émotions.
---
Intrusion
Genre: Thriller, crime, psychologique | Réalisateur: Adam Salky
Jeter: Freida Pinto, Logan Marshall-Green, Sarah Minnich, Haye Hargrove, Clint Obenchain
Publication de Netflix selon la rumeur: 2021
Lorsqu'un mari et sa femme déménagent dans une petite ville, tout semble parfait. Malheureusement, une invasion de domicile laisse assez rapidement la femme traumatisée et incapable de faire confiance à son entourage. Le pire cauchemar de chaque famille.
---
Kate
Genre: Crime, Thriller, Drame | Réalisateur: Cédric Nicolas-Troyan
Jeter: Mary Elizabeth Winstead, Woody Harrelson, Michael Huisman, Tadanobu Asano, Elysia Rotaru
Rumoured Netflix Release: 2021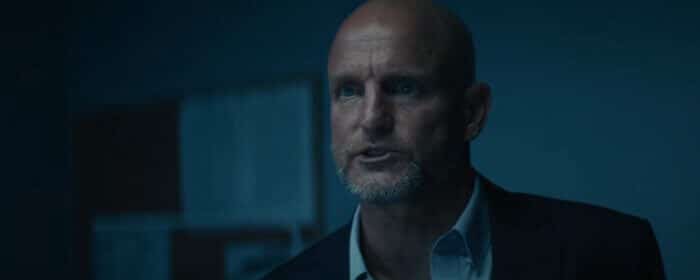 After a soon-to-be-deadly poisoning, female assassin, Kate, has less than 24 hours to reap her revenge. While in the process of getting even, she forms an unlikely bond with the daughter of one of her past victims.
---
Aimer fort
Genre: Romantic comedy | Réalisateur: Hernán Jiménez
Jeter: Nina Dobrev, Jimmy O. Yang, Charles Melton, Darren Barnet, James Saito, Harry Shum Jr
Rumoured Netflix Release: 2021
Aimer fort fulfills the worst nightmare of anyone who has ever tried online dating. An unlucky-in-love LA girl decides to surprise her new beau with a Christmas visit, only to find out she's been catfished. However, the guy who duped her promised to set her up with the guy she pensée she was chatting to, if she pretends to be his girlfriend for the holiday season.
---
Munich
Genre: Historical Drama | Réalisateur: Christian Schwochow
Jeter: Jeremy Irons, George MacKay, Jannis Niewöhner, Sandra Hüller, Liv Lisa Fries
Rumoured Netflix Release: 2021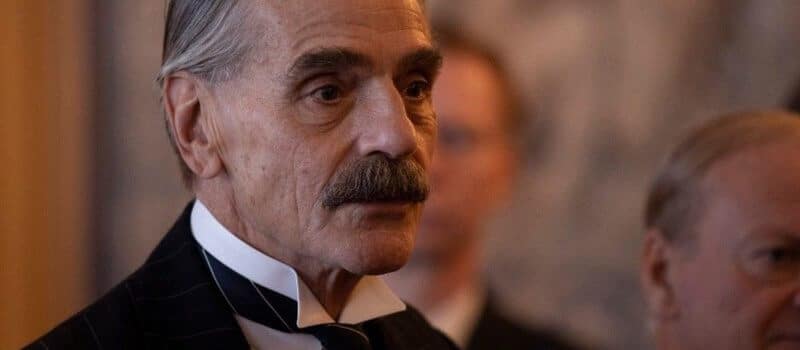 Jeremy Irons headlines the cast for this historical drama that adapts the novel of the same name by Robert Harris.
The movie follows the leading weeks up to the second World War and Neville Chamberlain's efforts to construct a peace deal.
---
Livres de nuit
Genre:Family | Réalisateur: David Yarovesky
Jeter: Krysten Ritter, Lidya Jewett, Winslow Fegley, Jess Brown, Khiyla Aynne
Rumoured Netflix Release: 2021
A new Halloween family movie about a young boy obsessed with scary stories and ends up being imprisoned by a witch in New York City.
The film was due to start filming in mid-October 2020 and wrap in December. Sam Raimi serves as executive producer.
---
Dents de nuit
Genre: Thriller | Réalisateur: Adam Randall
Jeter: Alexander Ludwig, Debby Ryan, Sydney Sweeny, Lucy Fry, Alfie Allen
Rumoured Netflix Release: 2021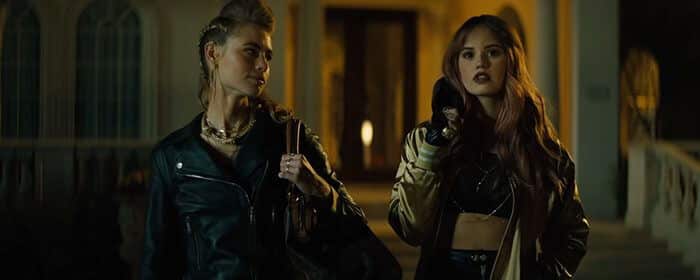 Filming in New Orleans and Los Angeles, this thriller is set to throw a spanner to the genre that is reminiscent of Toc Toc starring Keanu Reeves. It's about a chauffeur who drives two women to different parties but ends up having to fight for his life.
---
Red Notice
Genre:Action Comedy | Réalisateur: Rawson Marshall Thurber
Jeter: Dwayne Johnson, Gal Gadot, Ryan Reynolds, Ritu Arya, Chris Diamantopoulos
Rumoured Netflix Release: 2021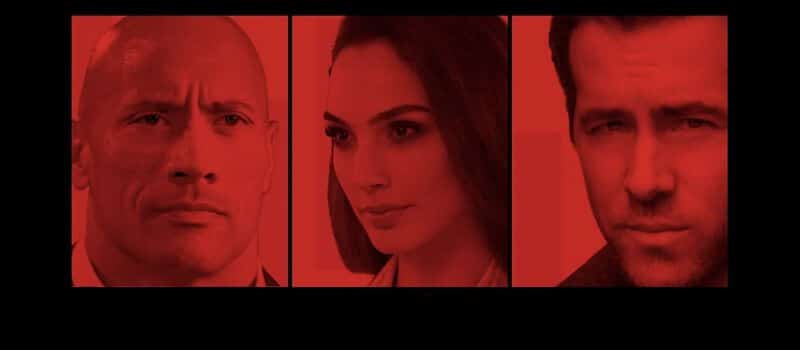 If big budgets and raw star power is your thing, then Red Notice is probably on your radar. Starring Dwayne Johnson, Ryan Reynolds, and Gal Gadot, this movie follows a group of agents tracking down a globally wanted art thief.
---
Le coupable
Genre:Thriller | Réalisateur: Antoine Fuqua
Jeter: Jake Gyllenhaal, Ethan Hawke, Peter Sarsgaard, Riley Keough, Paul Dano, Byron Bowers, Da'Vine Joy Randolph, David Castaneda, Christina Vidal, Adrian Martinez, Bill Burr, Beau Knapp, Edi Patterson
Rumoured Netflix Release: 2021
Remake of the 2018 Danish crime thriller. The action takes place over a single morning in a 911 dispatch call center. Call operator Joe Bayler (Gyllenhaal) becomes embroiled in an attempt to save a caller in peril.
---
Plus ils tombent durement
Genre:Western, Drama | Réalisateur: Jeymes Samuel
Jeter: Jonathan Majors, Idris Elba, Zazie Beetz, Lakeith Stanfield, Delroy Lindo, Regina King, Danielle Deadwyler, Edi Gathegi, RJ Cyler
Rumoured Netflix Release: 2021
Western revenge drama featuring Jonathan Majors as the lead, and Idris Elba as his nemesis who has just been released from prison. This movie is notable for its modern take on the classic Western movie, featuring a stellar all-Black cast.
This is Idris Elba's second appearance in a 2021 Original Western (the first being Cowboy en béton).
---
La dernière lettre de votre amant
Genre: Drama, Romance | Réalisateur: Augustine Frizzell
Jeter: Felicity Jones, Shailene Woodley, Diana Kent, Callum Turner, Ben Cross, Nabhaan Rizwan, Joe Alwyn, Ncuti Gatwa
Rumoured Netflix Release: 2021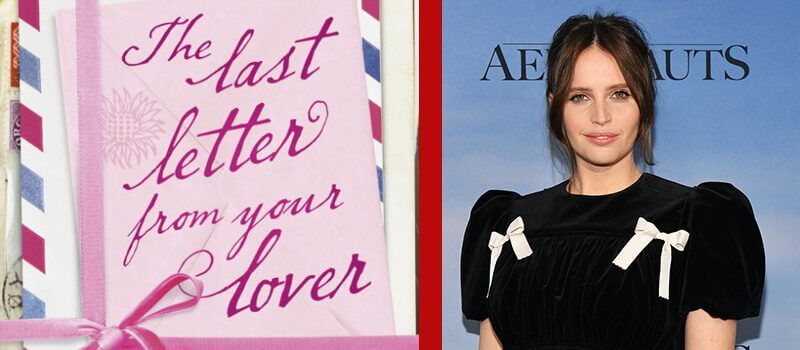 Another one of the book adaptations coming to Netflix in 2021 is La dernière lettre de votre amant which is adapted from the romance novel by Jojo Moyes.
Set in the 1960s, we follow a journalist in London who encounters a series of love letters and quickly becomes obsessed with finding out who the recipient and original sender is.
---
Qui passe
Genre: Drama | Réalisateur: Salle Rebecca
Jeter: Tessa Thompson, Ruth Negga, Andre Holland, Bill Camp, Gbenga Akinnagbe
Rumoured Netflix Release: 2021
Another Sundance movie to add to Netflix's ever-growing list of festival films, Rebecca Halls Passing will be coming to Netflix exclusively in 2021. Rumour has it Netflix may seek to release the drama in late 2021 to ensure it qualifies for next year's awards season. The racially driven story is sure to attract much attention upon its release.
Irene Redfield, a refined, upper-class 1920s woman, finds breezy refuge from a hot summer day in the grand tearoom of New York City's Drayton Hotel. Across the room, she spots a blond woman staring her down. Irene wants to steal away, but before she can, Clare Kendry rushes over to stop her. It turns out the two were in high school together, and while both are African American women who can 'pass' as white, they have chosen to live on opposite sides of the color line. Now, their renewed acquaintance threatens them both
---
Le pouvoir du chien
Genre: Drama | Réalisateur: Jane Campion
Jeter: Benedict Cumberbatch, Kirsten Dunst, Jesse Plemons, Thomasin McKenzie, Kodi Smit-McPhee
Rumoured Netflix Release: 2021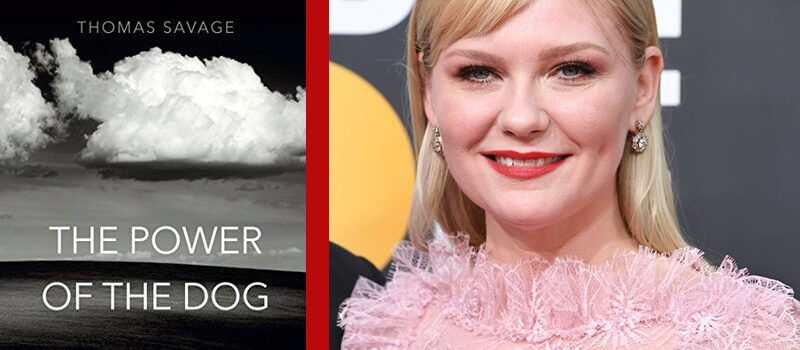 Another thrilling drama coming to Netflix next year with an absolutely stacked cast.
Based on the novel by Thomas Savage, Jane Campion adapts and directs. Le pouvoir du chien is about two brothers whose relationship comes to a head after one gets married.
Among the aforementioned cast includes Kirsten Dunst, Benedict Cumberbatch, Jesse Plemons (who reunites with Kirsten having starred in FX's Fargo together), Kodi Smit-McPhee, and Thomasin McKenzie.
---
Le Starling
Genre: Dramedy | Réalisateur: Theodore Melfi
Jeter: Melissa McCarthy, Chris O'Dowd, Kevin Kline, Timothy Olyphant, Daveed Diggs, Skyler Gisondo, Loretta Devine, Laura Harrier, Rosalind Chao, Kimberly Quinn, Emily Tremaine, Scott MacArthur, Elisabeth Rohm, Veronica Falcón, Jimmy O. Yang
Rumoured Netflix Release: 2021
This heartwarming dramedy explores how nature can help us get through our toughest times. After dealing with hardship, husband Jack (Chris O'Dowd) leaves to take some time for himself, while wife Lily (Melissa McCarthy) stays at their home, dealing with her own struggles. When a starling bird nesting in the backyard starts causing a nuisance, Lily feels personally attacked. Turning to a local vet, Larry, the pair strike up an unlikely friendship, and are able to work through their own problems together.
---
Tick, Tick… Boom!
Genre: Musical | Réalisateur: Lin-Manuel Miranda
Jeter: Vanessa Hudgens, Bradley Whitford, Andrew Garfield, Alexandra Shipp, Judith Light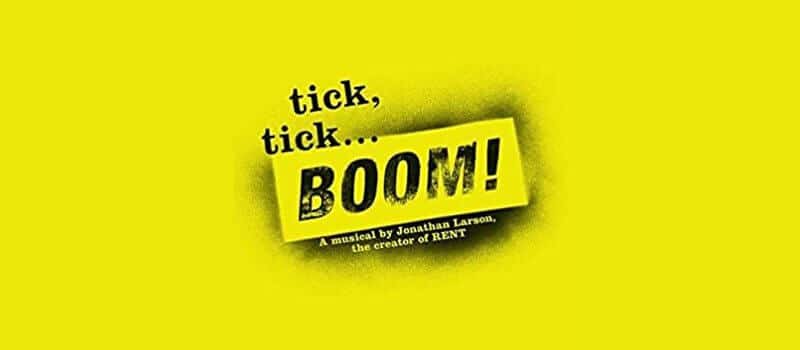 Broadway musicals being translated into the big screen have been a mixed bag thus far. Hamilton on Disney+ had a huge impact whereas Netflix's attempts thus far, notably Les garçons du groupe have yet to make much noise.
Netflix is therefore picking up Lin-Manuel Miranda who was instrumental in Hamilton to direct this movie featuring Andrew Garfield set in New York. You see more about Netflix's Tick, Tick… Boom! in our preview.
---
Nickelodeon's The Loud House & The Rise of Teenage Mutant Ninja Turtles
Genre: Animated, Kids
Rumoured Netflix Release: 2021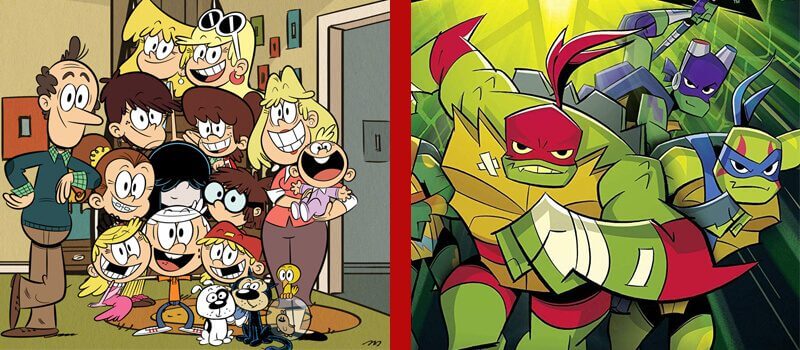 Two Nickelodeon animated movies will be coming to Netflix in 2021 based on existing franchises.
---
Confirmed International Netflix Original Movies for 2021
8 Rue De l'Humanite – Dany Boon directs this coronavirus-centered movie about 7 families living within the same building.
A Classic Horror Story – Italian horror.
A mil kilómetros de la Navidad – Spanish Christmas film shceudled to arrive in December 2021.
Battle Freestyle – Norwegian romantic drama centered around a young dancer Amalie who is torn between choosing her future, the man she loves or finding her absent mother.
Blood Red Sky – A woman with a mysterious illness is forced to play the heroine when a group of terrorists hijack the Transatlantic night flight that she and her child are traveling on.
Charretier – South Korean action-thriller
Double Dad – Vicenza is an 18-year old woman who has lived her whole life on a hippie commune. She's happy enough, but there's one problem: she doesn't know who her dad is. In her big to track him down, she ends up finding two father figures. This Brazilian comedy is already available to watch on Netflix.
Fever Dream (Distancia De Rescate) – As Amanda lies stricken with an unknown fever, a mysterious boy helps her unravel her past.
Forever Rich – In this Dutch drama Richie is robbed of his most prized possession, his watch. When the attack is posted online and goes viral his reputation is ruined.
Fuimos Canciones (We Were Songs) – This Spanish romantic comedy follows 30-year-old Maca (María Valverde) who is doing her best to enjoy life until a figure from her past emerges to complicate things.
Lulli – Portuguese sci-fi drama.
Moral Sense – South Korean BDSM rom-com that explores the relationship between a seemingly clean-cut office worker who secretly loves BDSM and his co-worker, a potential dominatrix.
Personne ne sort en vie – Andy Serkis produced thriller about an immigrant in search of the American dream but ends up finding an American nightmare.
Summer 96 – Turkish – Romantic Drama scheduled for release in July 2020.
Telfaz11 Movie TBD – An untitled movie hailing from Saudi Arabia's Telfaz11 production company with the first due to hit Netflix "in late 2021".
The Hand of God – Italian drama film written, directed, and produced by Paolo Sorrentino. Starring Toni Servillo.
The Last Mercenary – A former secret agent must dive back into his old profession when his estranged son is falsely accused of serious crimes. Expected to arrive Mid 2021.
The Swarm – A Grasshopper farmer struggles to make ends meet in this unnerving French horror. However, everything changes when she discovers her creepy livestock has a taste for human blood.
Vinterviken 2021 – Swedish romantic-drama.
We Couldn't Become Adults – Japanese romantic-drama.
We Were Songs – Spanish adaptation of the book "Songs and Memories" by Elísabet Benavent.
---
Netflix Original Movies Coming Soon (The Beyond Section)
Although we don't have definite dates for the movie titles below, there's a chance they could drop onto Netflix in 2021…
A Jazzman's Blues
Genre: Crime, Drame | Réalisateur: Tyler Perry
Jeter: Josh Boone, Solea Pfeiffer
Creator Tyler Perry has reportedly waited over 25 years to get his period-crime drama A Jazzman's Blues into development. The story takes place across 50 years, from 1937 to 1987 as an investigation is lead into an unsolved murder mystery.
---
La vie après la fête
Genre: Drama, Fantasy | Réalisateur: Stephen Herek
Jeter: Victoria Justice, Midori Francis, Spencer Sutherland, Adam Garcia, Timothy Renouf
Rumoured Netflix Release: 2021
Our protagonist is a social butterfly, whose plans are scuppered when she unexpectedly dies during her birthday week. Fortunately, she's given a second chance to right her wrongs on earth, and prove she deserves her place in that big VIP room in the sky…
---
Poulet Run 2
Réalisateur: Sam Fell
Potential Release Date: 2021-2023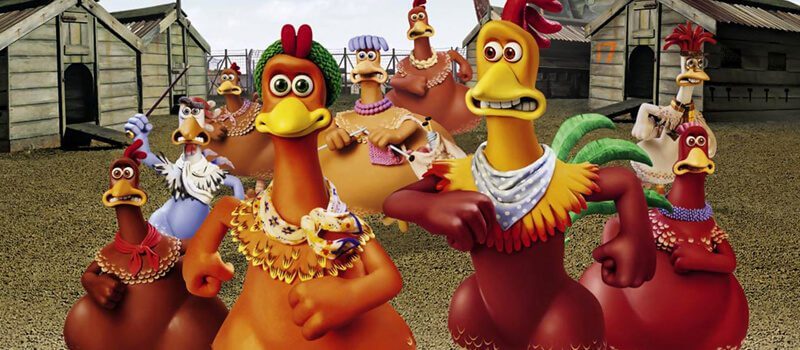 It's been a hot minute but a sequel for Chicken Run is on its way to Netflix. Aardman Animation and Netflix have now worked on a number of projects including Robin Robin et Shaun le mouton but that will expand to the first full feature exclusive to Netflix globally in 2021.
The sequel will see the return of Babs, Ginger, Rocky, and Fletcher living on their new island after escaping Tweedy's farm. It was previously believed that Chicken Run 2 could arrive in 2021, but it's more likely to be 2023 according to the movie's IMDb page.
---
Happiness Ever After
Genre: Drama, Romantic | Réalisateur: Thabang Moleya
Jeter: Khanyi Mbau
The sequel to the 2016 South African romantic-drama Happiness Is a Four-letter Word is coming to Netflix exclusively. Thabang Moleya is returning to direct, with lead actress Khanyi Mbau set to reprise her role as Zaza.
---
He's All That
Genre: Comédie | Réalisateur: Mark Waters
Jeter: Rachael Leigh Cook, Tanner Buchanan, Madison Pettis, Addison Rae, Peyton Meyer
A modern remake of the classic teen drama 1999 'Elle est tout ça' but with a slight twist. Instead, the focus of the plot will see a popular teenage girl set to give a nebbish classmate the ultimate high school makeover.
Popular Cobra Kai actor Tanner Buchanan will star in his first Netflix Original movie, and bound to be a teen-heart throb.
---
My Father's Dragon
Genre: Animated | Réalisateur: Nora Twomey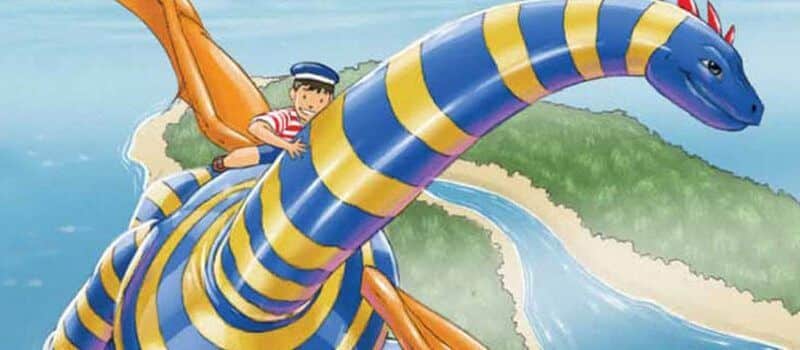 Cartoon Saloon from Ireland will be bringing their animated feature My Father's Dragon to Netflix in 2021.
The movie was announced a big lineup of new animated projects back in 2018 with many coming to fruition next year. The movie is being written by Meg LeFauve who was previously at Pixar and wrote À l'envers et Le bon dinosaure.
---
Pinocchio
Genre: Animation | Réalisateur: Guillermo del Toro
Jeter: Cate Blanchett, Ewan McGregor, Tilda Swinton, Ron Pearlman, Christoph Waltz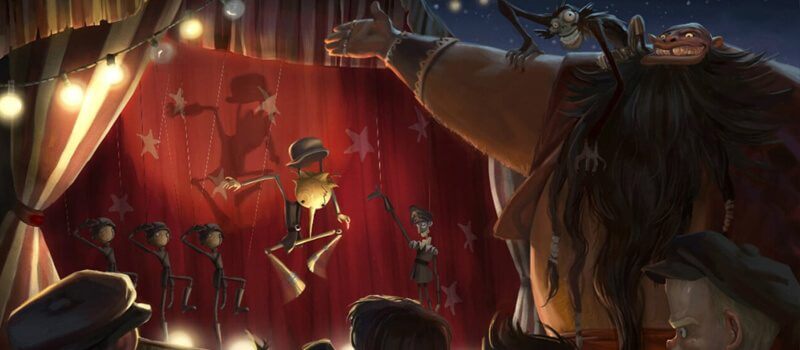 Guillermo del Toro is working on a number of big projects for Netflix as part of his output deal but perhaps the most exciting is this modern, darker retelling of Pinnochio.
Filmed entirely in stop-motion, we'll see the classic children's fairytale come to life with a huge cast. Voices set to feature include Ewan McGregor, Tilda Swinton, Christopher Waltz, and Ron Perlman.
---
Spaceman de Bohême
Genre: Science fiction
Réalisateur: Johan Renck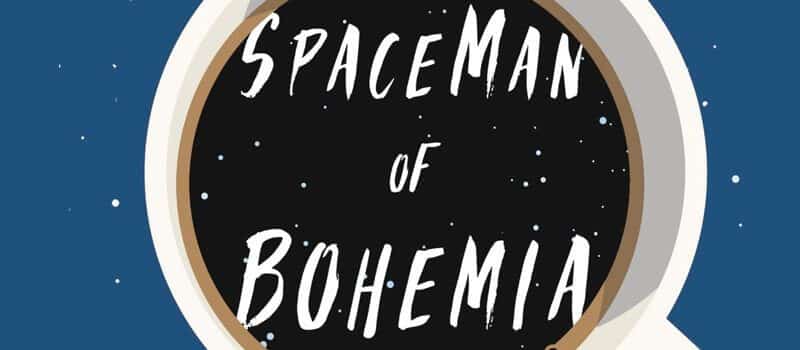 Adam Sandler is set to headline this sci-fi adaptation of the book from Jaroslav Kalfař with filming set to begin in February 2021.
---
La division
Genre: action
Réalisateur: Stephen Gaghan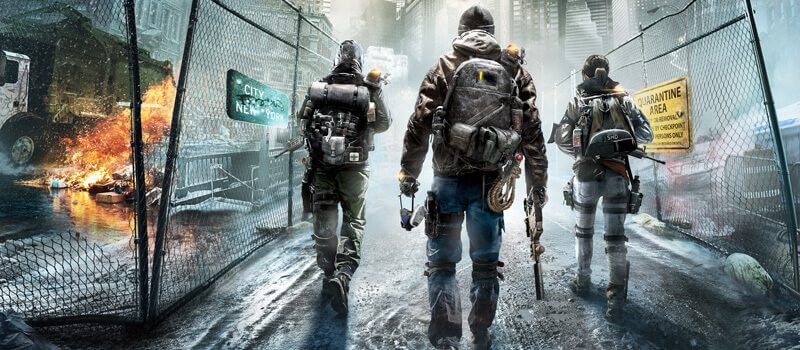 Among the multiple video-games Netflix is adapting in multiple formats is Tom Clancy's The Division which is set to star Jake Gyllenhaal.
---
L'homme gris
Genre: action
Réalisateur: Joe and Anthony Russo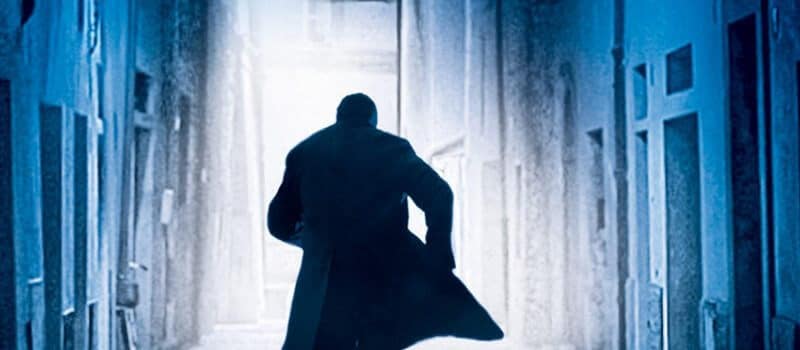 The book series from Mark Greaney is set to see a huge adaptation on Netflix and not only that, will likely spawn a huge thriller franchise for Netflix comparable to the size of The Bourne movies and James Bond.
Ana de Armas, Chris Evans, Ryan Gosling, Wagner Moura, Jessica Henwick, and Dhanush are all attached to star with Avengers: End Game directors Anthony and Joe Russo directing.
---
The School for Good and Evil
Genre: Fantaisie
Réalisateur: Paul Feig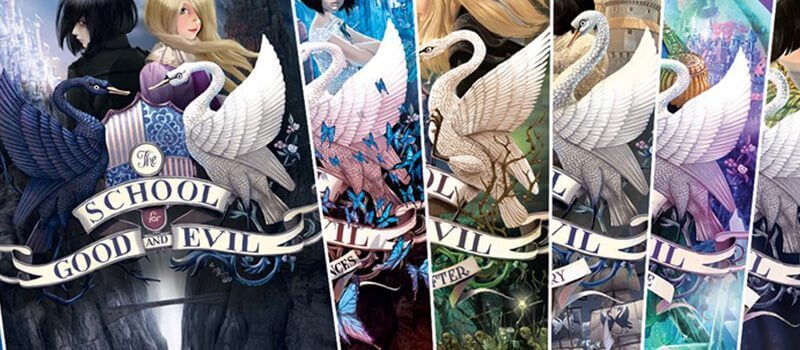 Decorated director Paul Fieg will adapt the book series The School for Good and Evil for Netflix with Sophia Anne Caruso and Sofia Wylie currently set to star.
---
Wendell & Wild
Genre: Animation, Horror
Réalisateur: Henry Selick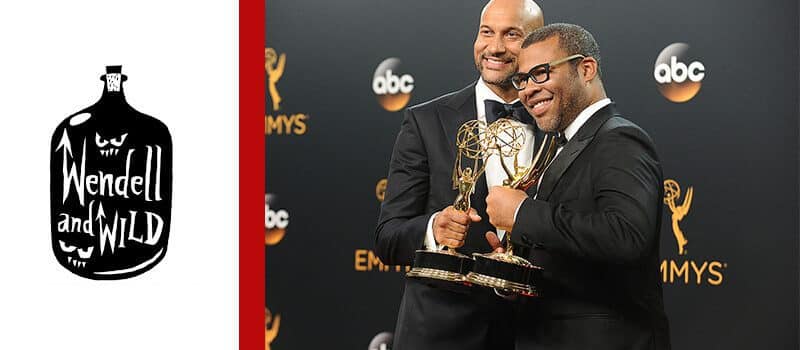 Jordan Peele and Keegan-Michael Key are both behind the pen and set to voice in this brand new animated movie coming in 2021.
Le réalisateur derrière Cauchemar avant Noël et Coraline is lending his talents to this title. It's dubbed as horror and is about two demon brothers escaping the underworld and must escape a teenager who is trying to vanquish them. Smart guesses say this is one of the Halloween 2021 releases.
---
In the interest of this article not taking a lifetime to read, here's a breakdown of even more movies on the way to Netflix.
13: The Musical – CBS film adaptation of the play directed by Tamra Davis.
ALICE – Modern musical reimagining of the classic Alice in Wonderland story.
Along for the Ride – Romantic drama based on the Sarah Dessen novel.
Animal Farm – Andy Serkis directs this adaptation of the George Orwell novel.
Army of the Dead: The Prequel – Filming has already concluded on the prequel to the Zack Snyder movie with Matthias Schweighöfer starring and directing.
Auntie Claus – New Christmas movie from the creator of Musique de lycée et Julie et les fantômes.

Bad Dad – British comedy David Williams (Little Britain) is set to adapt his book for Netflix.
Big Bug – French comedy sci-fi.
Bird Box 2 – A sequel to the Sandra Bullock Netflix smash-hit has long been rumored in development based on the novel's sequel.
Black Crab – Swedish adapting Jerker Virdborg's novel starring Noomi Rapace.
Black Island – German Thriller
Black Stallions – Comedy featuring Kevin Hart, Don Cheadle and Lil Rel Howery.
Button Man – Brian Helgeland is set to adapt this British comic book strip.
Extraction 2 – A sequel to the first Chris Hemsworth movie currently on Netflix.
King of Boys 2 – Nollywood crime-drama sequel.
Millarworld movies including:

Empress
Huck
Sharkey The Bounty Hunter

Seigneurs de métal – Kids movie from David Benioff and D.B. Weiss.
Mr. Harrigan's Phone – Horror adaptation of the Stephen King novel from Ryan Murphy.
My Wife and I Bought A Ranch… – 21 Laps horror movie adapted from the Reddit short story.
The Nailbomber – Feature-length British documentary about far-right extremists who planted nail bombs across London.
Rebel Ridge – American thriller starring John Boyega.
Sherlock Junior – New movie looking into the early years of the famous detective.
Shoot Like a Girl – Netflix is reportedly taking this project over which had Angelina Jolie originally listed but Gal Gadot is thought to be replacing her for the Netflix version.

Spongebob Squarepants Spin-offs – Two untitled Spongebob movies are in the works as well as a series.
Tall Girl 2 – Sequel to Netlfix's popular teen-drama.
Le projet Adam – Science fiction movie from director Shawn Levy with Ryan Reynolds and Jennifer Garner set to star.
L'homme gris – Exciting action thriller from the Russo Brothers.
They Cloned Tyrone – Sci-Fi comedy with John Boyega and Jamie Foxx.
Troll – Norweigen monster movie about a gigantic creature awakening in the mountains. Directed by Roar Uthaug – scheduled for 2022.
And this doesn't include a bunch of untitled movies with only talent attached. That includes a Jason Bateman movie, an Ana DuVernay movie, movies from Steve Carr, Prentice Penny, Patrick Osbourne, Kevin Hart, Mark and Jay Duplass or Vince Vaughn. This also doesn't include any of the announced movies from output deals with talent or studios such as Nickelodeon.
You can find even more Netflix movies coming up on the wiki page which does a fantastic job of keeping up.
So in conclusion, Netflix is making movies. Beaucoup d'entre eux.
Have we missed any? Faites-nous savoir dans les commentaires ci-dessous.